We won't be satisfied until you are. We won't succeed until you do.

- BlueEyes Technology
About BlueEyes
BlueEyes Technology Group was established in 2004 and is headquartered in Taiwan. Corresponding to the rapid growth of Closed Circuit Television systems, we have led the industry with professional web application technology, third generation of surveillance systems, and video compression technology. Through the completion of high profile government projects, BlueEyes Technology has become the benchmark for quality and is well-known both internationally and across related industries.
BlueEyes Technology Group specializes in research and development. Our high-tech service centers ensure that we provide the highest quality products and services. Our focus on customer satisfaction enables us to develop cutting-edge surveillance products for education, government, transportation, retail, industrial and banking. In addition, BlueEyes is not only the pioneer, but also the top brand in Taiwan's education market.
BlueEyes' enthusiasm and efficiency, coupled with superior technology and after-sales service, guarantees our customers consistently benefit from the highest possible value. Our sincere efforts to sponsor education development programs and care for the underprivileged through financial donations, means that we consistently give back to society through meaningful ways that truly contribute to the quality of people's lives.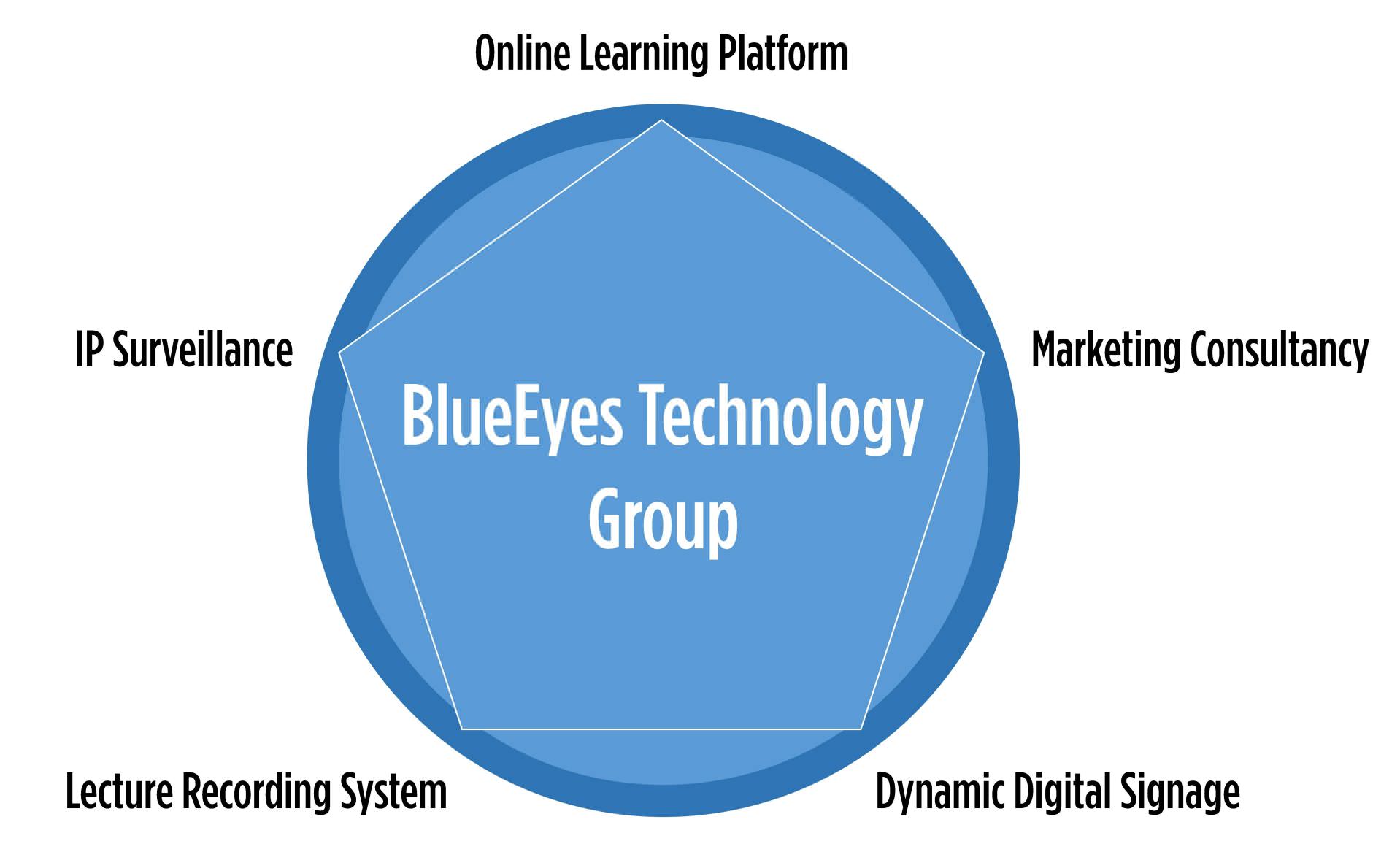 Information
BlueEyes Technology Group
7F-3, No.200, Sec. 4, Wenxin Rd., Taichung City 40462, Taiwan
+886 4 2297-0977 / +886 982 842-977
Our Clients